An important part of the band boosters is supporting the band program finances and develop a budget. We hold several different fundraisers throughout the year to support the band program and help keep our dues low.
One of our biggest fundraisers is the band concession stand at home football games. Make sure to take a short stroll over towards the visitor stands and purchase tasty treats from our parent volunteers. We have burgers, hot dogs, chicken tenders, french fries, a variety of drinks, candy, funnel cake, fried Oreos and even root beer floats to name a few thing.
We are always looking for friendly faces to help out with the concession stand, so that we can serve our patrons quickly. Also it is nice to rotate volunteers so all parents can help support the band and see their students perform. 
Every year we have a handful of fundraisers planned such as:
Spirit Nights – Tijuana Flats, Poor Mike's Coffee, Panera
Music Performances – ACE Hardware, Del Webb Walk
Local Merchant Gift Card raffles
It's Marching Band Season and Band Dri-fit T-shirt Sales
Football Game Squares
Lottery Ticket Raffle Basket
We need all band booster members to participate in the fundraisers to make them a success. Please check out our upcoming fundraisers and support your band students! 
The Great Duck Derby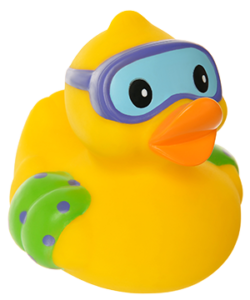 Mark your calendars for our 1st Annual Great Duck Derby on September 16. The race will be live streamed via Instagram from the Nocatee Lazy River for all to enjoy. The 10 fastest ducks will win a prize, with the first duck crossing the finish line taking home $500! Prizes will also be given to the students who sell the most ducks and the winning duck! Each student's goal is to sell at least 20 ducks. Learn how you can participate in the Great Duck Derby.
Fall Mulch Drive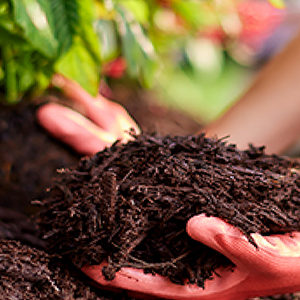 It is that time of year again…the Band Fall Mulch Drive! The Fall and Spring Mulch Drives are the biggest fundraisers for our band program. Last year we sold over 5,500 bags of mulch. Let's beat that number this year!  We will be selling black, brown, or red mulch, plus pine bark for $5.00 per 2 cubic ft bags. Patrons must purchase by September 15th and delivery is September 30th. Learn how you can purchase and volunteer for this event.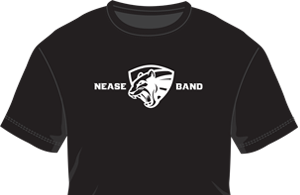 Band Boosters sell unisex "Nease Band" dri-fit shirts in small, medium, and large at the band concessions stand near the visitor section. Show your support and purchase your Nease Band t-shirt at our next home football game. These are great shirts to wear when volunteering, attending football games and competitions, fundraisers, and other band sponsored events. The cost of the shirt is $20, and part of your purchase will be donated to the band.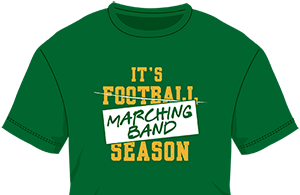 This year the band boosters are selling a NEW fundraising t-shirt, "It's Marching Band Season."  This fun new shirt is available for parents, friends, family, alumni, and other marching band enthusiasts  to purchase while visiting the band concession stand. Show your LOVE for Marching band and purchase this shirt at football game. The cost of the shirt starts at $20, and part of your purchase will be donated to the band.